Columns
Hardware
Tech Tuesday
Tech Tuesday – New CPUs, Affordable VR, & Zucks HACKED!
Tetraverse! Tetra..s… Tetrafam… PEOPLE! Welcome back to Tech Tuesday – your weekly column for tech news. We've got less on the news front this week and more product releases, but good stuff regardless!
Also, I wanted to mention that there will be no Tech Tuesday next week! I will be helping the team cover E3 2016 in full-force, so there won't be a tech column. Tech will return on June 21, however, so fret not!
This week's tech news include the following:
1. New Intel CPUs Detailed
Intel has just introduced a new line of CPUs to their HEDT lineup (High-End Desktop), including the new "flagship" 6950X.
I put "flagship" in quotes because there's a lot of confusion of the $1800+ price tag of the 6950X that doesn't really let it serve as something anyone would actually want to buy. We'll get into that in a minute.
Intel is trying to move enthusiasts into the multi-threaded scene for good, as even the slowest of the CPUs in this new lineup still has 6 cores, 12 threads at 3.3GHz. Nuts!
Here's a breakdown of the lineup from AnandTech:
These are certainly some incredible processors – with the 4 in the Broadwell-E Architecture actually holding a memory standard of 2400hz on DDR4, which is even better.
Enthusiasts like myself typically lean towards the top-tier flagship CPU to see how we can take advantage of it for our gaming and workstation rigs. 20 threads seems incredible, right? Well yes, but not for almost $1800.
Yes, the i7-6950X could cost consumers as much as $1800 for the single CPU. Intel raised the prices some to make this line stand out from their mainstream consumer CPUs, but it's still not clear why the price is so high.
The price-to-performance ratio is by no means reasonable for gaming enthusiasts nor content creators. Xeons are more reasonably-priced for workstation loads and last generation's i7-5960X still gets you the same performance in most applications for $1000 less. Very strange.
2. Facebook CEO Mark Zuckerberg Hacked
Ouch. Mark Zuckerberg's social media accounts have been hacked pic.twitter.com/KvVmXOIg5s

— Ben Hall (@Ben_Hall) June 5, 2016
If you think you're safe from "hacking" – or, more accurately, someone commandeering your social media (and other) accounts – you're probably wrong.
Not only was the list of 2015's most common passwords just as embarrassing as previous years, but most of us still use the same passwords for multiple websites. Doesn't seem like a problem until one of those websites gets hacked or compromised – and then all of your accounts are at risk.
That's exactly what happened to Facebook CEO and co-founder Mark Zuckerberg. According to a VentureBeat report, the "hacking group" that goes by the name "OurMine" (their Twitter is currently suspended at time of writing) utilized a recent LinkedIn password dump to access and vandalize Zuckerberg's Twitter and Pinterest accounts.
He's since regained control of his accounts, and all is well, but this serves as yet another strong reminder to keep different passwords for your online accounts, make them complex, and change them often.
3. Mojang Cracks Down on Advertisements in Minecraft
"Let's talk promotions built into Minecraft" titles a new blog post from Mojang, the developers of Minecraft.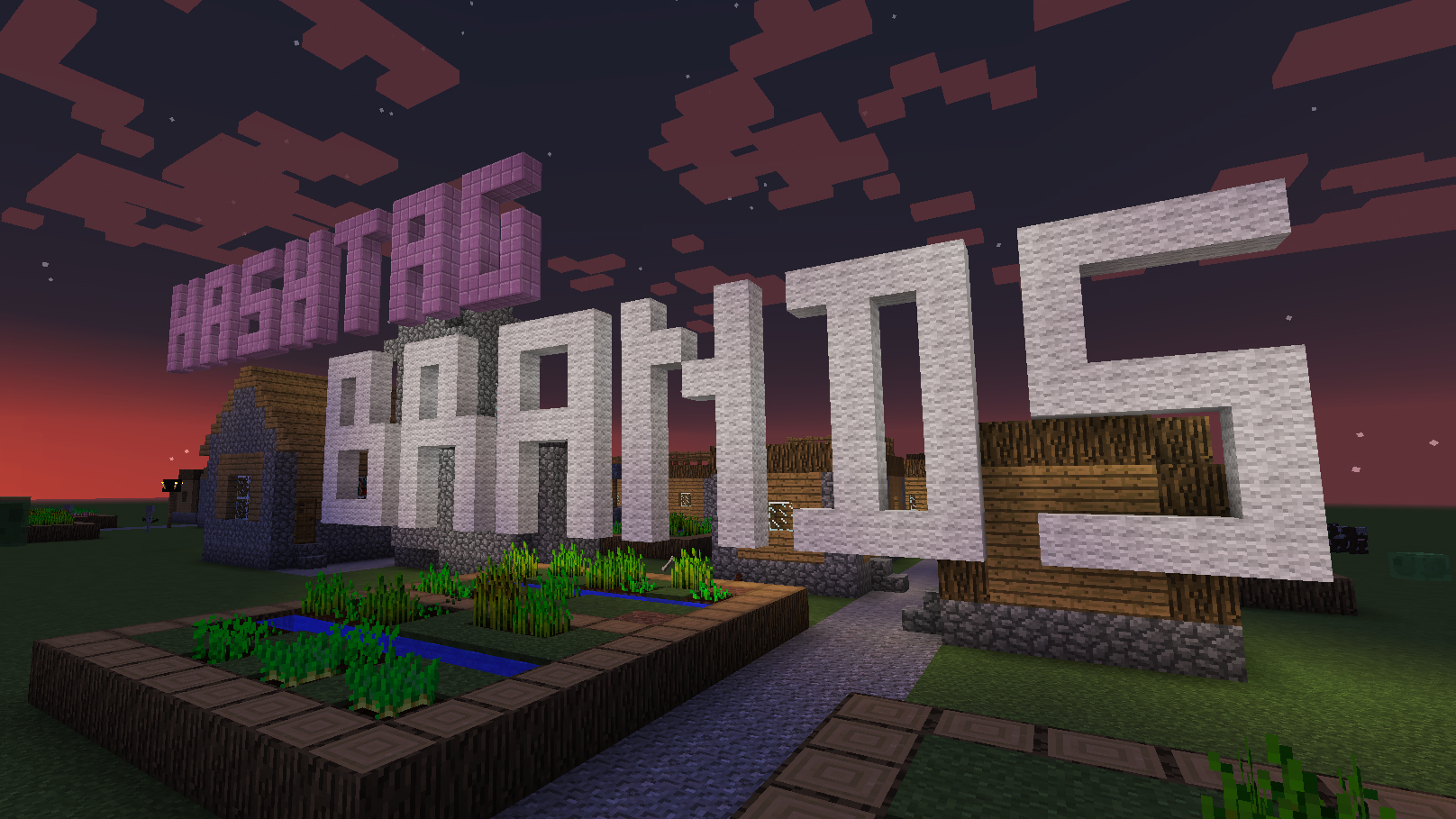 Mojang has recently been making some steps to regain control of their game that has been predominantly community-controlled for quite some time. Back in April, Mojang began blacklisting Minecraft servers that did not follow their updated EULA regarding "pay to win" features – a change that took place over a year ago and just hadn't been enforced yet.
Now they've updated their Commercial Usage Guidelines to put a ban on paid advertisements within Minecraft. Here's a simple breakdown from the blog post:
"If you are an ad agency, corporation, non-profit, or politician, you can't do these kinds of things or hire someone to do them:
Build a Minecraft mod or server that promotes unrelated products in playable form; e.g., if you are a restaurant chain, you can't market your restaurant by releasing a mod that includes your restaurant built out of Minecraft blocks.
Build a Minecraft map or mod that markets a movie or TV show; e.g., if you're a movie studio, you can't make a map that uses Minecraft blocks to build out the fictional world of the movie or its characters, and you can't make an official movie trailer out of gameplay footage from that map or mod."
This all makes sense – the rules are there to prevent companies from using Minecraft as a free tool to earn money, while still allowing fans to build whatever they want – but I'm sure there's some server somewhere that's complaining. (Though I honestly can't imagine playing on servers like that, maybe that's just me.)
It's worth mentioning that fans of a particular restaurant [etc.] are still free to build things in Minecraft that represent or celebrate it so long as the goal or focus is not to promote or sell that stuff. The new rules only apply to companies or organisations that are using Minecraft to sell their products or promote their causes.
4. AMD Announces $200 VR-Ready Graphics Card
At Computex 2016, AMD announced their newest graphics card based on their new Polaris GPU architecture. The RX 480 – the first of this new (and confusing) naming scheme – is set to deliver performance similar to the R9 390X, but with much lower power consumption and an incredible price of $200.
The RX480 comes in 4GB and 8GB variants of DDR5 memory with a 256-bit bus. It needs just 150W of power over a single 6-pin connector – a much-needed improvement over the R9 390X. The appearance, however, very much resembles the 390X and the R9 Nano.
The big selling point for this card is that it's VR-capable and VR-ready, bringing VR tech – at least from the computer power side of things – to the mainstream with a much more affordable card. $200 is a great price for a solid GPU in general, nevertheless one this powerful and VR-capable.
What's also nifty is that instead of resuming the typical "AMD vs. Nvidia" GPU war, AMD targets a particular market segment – and one that Nvidia hasn't hit yet, given that their GTX 1070 and 1080 cards cost much more than the RX 480.
It will certainly be an exciting season for graphics cards.
5. Cortana, Everywhere?
Microsoft has now extended Cortana functionality with the Microsoft Band to support Android phone users, as well as the Xbox One (via preview program only, currently).
This comes after Microsoft released a new feature to Windows 10 Insiders allowing users to get Android notifications on their Windows 10 PC via Cortana.
At this point, Microsoft wants to get Cortana on just about everything. Perhaps they're racing against universal Siri competition? Who knows – though if you don't like the spying that Windows 10 does, you'll want to steer clear of all of this Cortana integration.
6. ASUS Announces 240hz G-Sync Monitor
Also at Computex 2016, ASUS debuted their newest ROG Swift gaming monitor – the PG258Q. This monitor goes above the other boundaries that ASUS had passed before by sporting a 240hz native refresh rate with Nvidia G-Sync.
Also featuring LED light effects for extra setup flair, the monitor combines a 24.5-inch 1080p 240hz panel with Nvidia's adaptive sync technology and a 1ms response time. This all makes for a lag-free and stutter-free experience for gaming. There's also thin bezels to make it work great in multi-monitor setups.
While it's limited to 1080p, driving a consistent 240 FPS at any higher resolution is not a realistic goal at the moment. It's still a great gaming panel.
---
I, for one, love new gadgets and hardware – so it's been nice to see so many new announcements. However, I'm still sad that the 6950X is priced so high. Why, Intel, why?!
Hope you guys are still enjoying the column. See you next week for epic E3 2016 coverage!
In the meantime come check out my technology YouTube channel for more tech goodness!
~ Adam/EposVox
EposVox
Producer-Editor, Tech Reviewer. I do a lot of stuff in a lot of places. You'll see my work. Video production, photography, gaming, copy-editing, web writing.
More Stories
×
According to the official Xbox website, Microsoft has permanently dropped the price of the Xbox One to $299 USD. In other regions,...